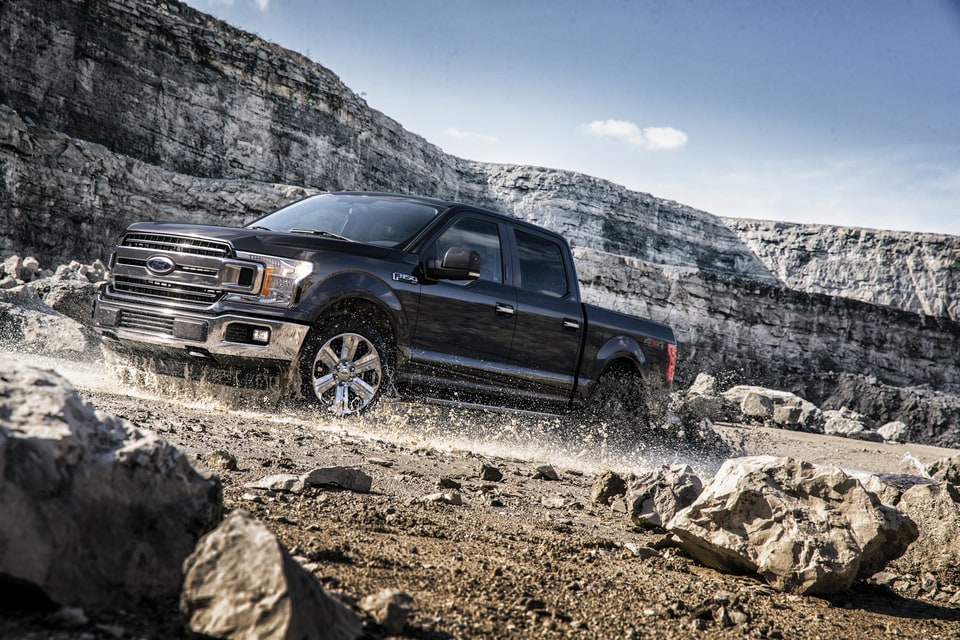 ​
Having a vehicle that doesn't handle snow and ice well isn't an option for drivers around Fort Collins, but drivers moving to the area or those that think it's time for a new vehicle will find several models on our lot are ready for all seasons. Among these offers are loads of Ford F-150 trucks that can help snowmobilers, plow trucks, and other businesses that don't slow down when winter comes. If you want to learn more about what makes the Ford F-150 a vehicle perfect for snowy weather around Fort Collins, be sure to read below or give us a call!
What Engineering Aspects Make the Ford F-150 a Winter-Ready Truck?
It all starts with the engine options and four-wheel drive systems, which are what we recommend to drivers in the area. Drivers have a variety of potent V6 and V8 engines to choose from, and power is a large part behind keeping traction on snowy, icy roads, but again, the four-wheel drive Ford F-150 models are the best way to prevent slippage in low-traction situations. Plus, we have a variety of all-season and winter tires to offer that do even more in the cold months.
We also know that many drivers are using their trucks to handle tasks for pleasure, like towing snowmobiles, or business, like plowing out a driveway. Well, the Ford F-150 remains a capable tower even in the winter, and its engines help plow truck drivers with the tougher jobs. And, the F-150 offers features like heated seats and heated exterior mirrors to ensure that you are comfy and confident in the coldest weather.
You'll see a variety of fantastic Ford F-150 options for sale at our dealership in Fort Collins that you can search through to find the configuration that suits you. Or, you can always give us a call to have our team members help you with the process of finding the truck to conquer winter driving!