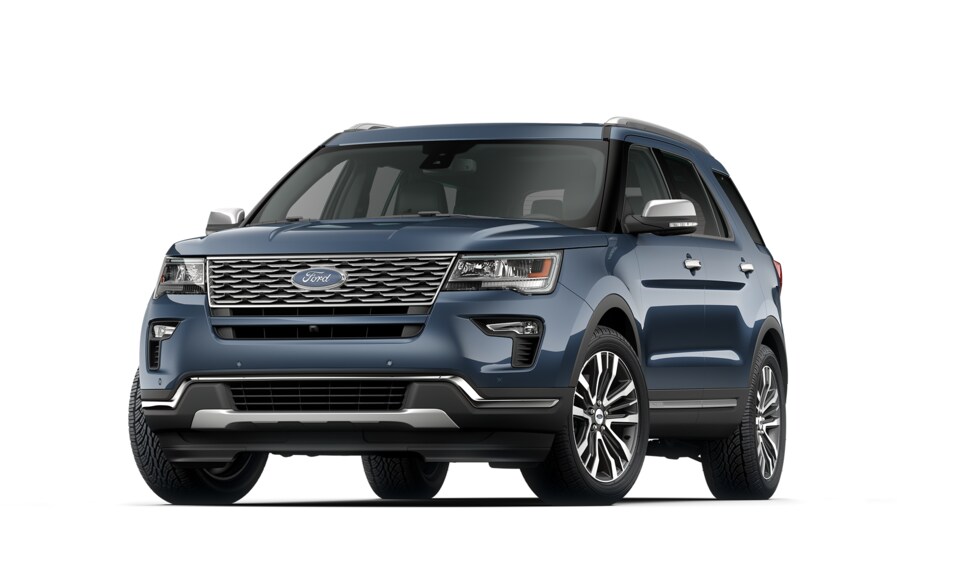 ​
We see loads of parents of large families near Loveland that are looking for a model that not only deals with child-rearing duties but helps with them, and for many, that model is the Ford Explorer. Three rows of seats, impressive safety ratings, and technology to keep little ones entertained on long road trips make the Explorer a favorite of many drivers in the area. If you're in the market for a model that can take some of the hassles out of your stressful life, then read more about the Ford Explorer below!
Capability and Design for Adventures
Doing its name justice, the Ford Explorer isn't afraid of the rough conditions and terrains we see around Loveland, and it has the cabin space necessary to make sure you can bring your family and gear along for the ride. It seats seven and still has room for items behind the third row, and you can throw skis and boards on the roof racks. Have a boat or camper to tow to Boyd Lake? The Ford Explorer effortlessly hauls trailers up to 5,000 pounds.
Family Friendly Features
The Ford Explorer has features that everyone in your family can enjoy although some focus on helping the driver while others are for back-seat passengers. Parents can feel confident in their family's safety with driver-assist features, like forward collision warning, and traditional safety features, like the airbags systems. Plus, the infotainment system in the center dash is available with a navigation system to make sure you find your destination without any trouble.
On the other hand, kids can enjoy internet connection when on the go thanks to a mobile hotspot, so they can stream movies and TV shows off a phone, tablet, or laptop, or, if they prefer to enjoy nature, the available twin panel moonroof lets them see more of the surroundings. There are also second-row heated seats, so there's less complaining about being cold.
If you have any questions about all that makes the Ford Explorer such a wonderful option for a variety of drivers but especially families, feel free to call or visit us today!